Grandville Avenue Museum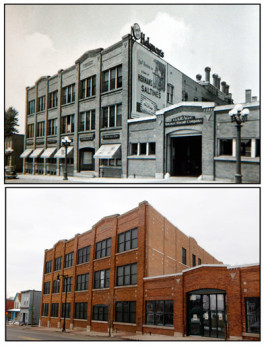 A chance to take a journey through the amazing lives of the early Dutch settlers who built their lives around family, church and school.  African Americans who started their lives in Roosevelt Park with barber shops and houses of worship.  Hispanic families who came to Roosevelt Park with dreams of getting ahead and great hopes for their children. 
The museum is now a place to find out more information about the history of the neighborhood, and it also serves as the home to the Roosevelt Park Neighborhood Association staff. So stop by to learn about how the neighborhood was, or to become a part of the neighborhood as it is today! You'll find us at 1260 Grandville Ave SW, Grand Rapids, MI 49503.
Schedule a Tour
Come see the former Resident Peter Cook, who believed that the cultural diversity of Roosevelt Park was our strength, not a wedge.  Come check it out, you never know you might find someone who you once knew.